When consumers shop for bedding, there are so many that are surprised to learn about the many different mattress sizes available. The truth is, it's fairly easy to get confused!
How about this? Some countries mattress dimensions differ from others! Does that make it easy? Not so much! There are even comapanies who have their own mattress dimensions!
Below, we will detail the standard North American mattress dimensions (inches and centimeters) and show the bedding sizes that work best with each.
Bed Sheet Sizes  – USA and Canada
Not sure what size bed you have or maybe you're not sure if a sheet will fit your bed? Take a look at our bed sheet size chart which should help when you buy sheets online.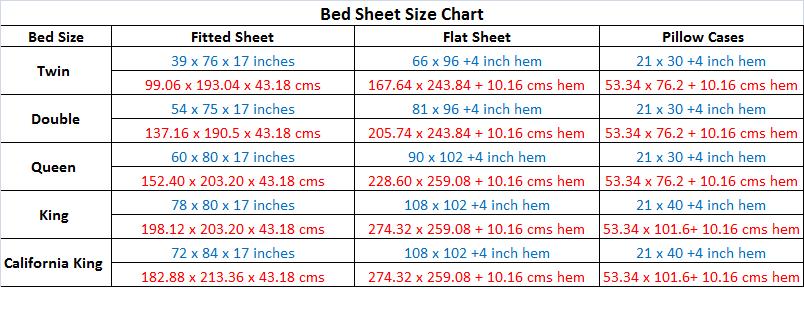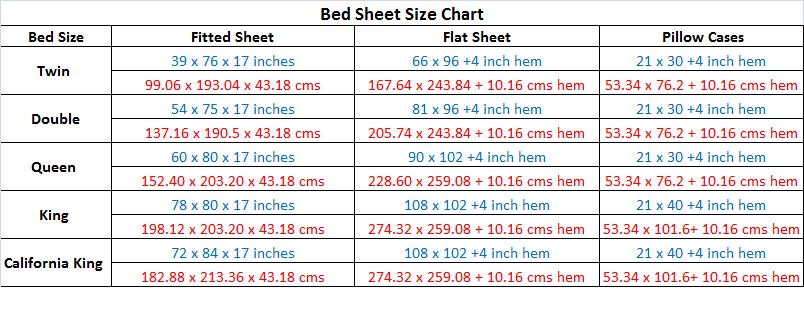 USA Bed Sizes
USA and Canada have approximately the same bed sheet sizes but be certain and double check, there is a slight variation between some manufacturers. The most common bed sizes are Twin, Double Queen, King and California King.