5 Ecofriendly Wedding Day Ideas
Team Bamboo
Looking To Have A "Green" Wedding Day?
It's that time of year again, summer is in full effect and the wedding bells are ringing.
For all of the brides and grooms getting married (some new "green" people and some die hard tree huggers), it should also be time to think about the plethora of opportunities to be kind to our planet while planning your wedding day.  Why not start with ecofriendly sheets?  That's what we're all about and we have so many ideas stored up to share with you soon-to-be newlyweds:
Ask Them To Buy Ecofriendly Sheets
This has to be the most obvious way to "go green" while planning your wedding. Everyone knows that bedding is a great wedding gift, so whether or not you start a registry, it's wise to direct people to the place where they can find what truly reflects your values and makes them feel like they contributed a high-quality, valuable gift.
Would you like a tip? Ask for Bamboo Bed in a Bag! This complete luxury sheets set includes bamboo sheets, pillow cases and a duvet cover and will have you sleeping in cashmere or silk like sheets, however for them, at a more affordable price tag.

We all know that a wedding day for a bride is going to be nuts, as you run around getting your hair, makeup and nails done. Our suggestions is to get up bright and early, take a shower and cover your hair in a bamboo head wrap. Your hairdresser will thank you later.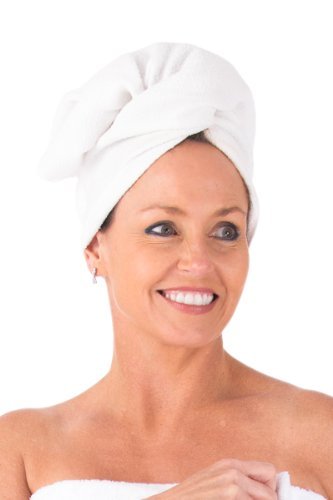 Buy Ecofriendly Robes For Your Bridesmaids
If you're still in the planning phase, have you thought about all that your bridesmaids have done for you lately? We think it would be a nice surprise if you gift them with a bamboo robe. These robes are so luxurious, soft and elegant.  They can wear them all day, while you're all getting ready, and then take it home as a keepsake afterwards.  How often will the girls wear their dress again? Maybe once! However, a nice robe, oh my!!
Bring Ecofriendly Stain Remover
During the day, someone is bound to spill a little something on a dress or tuxedo shirt by accident, but if you bring an ecofriendly stain remover, it won't be catastrophic (especially if it's an "on the spot stain remover"). Keep the compact stain remover handy in your purse (or a secret pocket), and be ready to whip it out and save their day!
Embroidered Ecofriendly Face Towels As Wedding Favors
When you think about it, there aren't many wedding favors that will actually be useful to your guests after the wedding day or week is over. Candy is nice, but it doesn't last very long. An embroidered bamboo towel, however, can say a lot and will last for years to come, reminding your guests of your wedding day every time they see those initials elegantly stitched onto the corner of their useful face towel.
We have only listed 5 ideas! Bamboo products can be used in so many ways for your wedding day, and can be gifted in many varieties. We hope you enjoyed this read. Congratulations to all!