Shopping for Bamboo Bed Sheets Online
Bamboo Sheets Shop Team
How To Shop For Bed Sheets Online?
Take a minute to think about the most comfortable bed where you have ever slept. You could have been at a five-star hotel or on an expensive cruise. What was the first thing you noticed about the bed? Was it the color of the comforter? Size of the bed? How about the soft sheets? Chances are you noticed the bed, when you crawled between the covers for your first night's sleep. You drifted off wondering what kind of fabric softener they used.
It was amazing that the sheets that caressed your skin made such a lasting impression. If the sheets were soft and made of high quality materials, they undoubtedly allowed you to fall asleep quickly, gently and extremely comfortably without breaking a sweat. You should have decided then and there to get the same sheets to use at home. Since most of you do your shopping online, why not also buy bamboo sheets online? Some people find it difficult because you aren't able to touch the product, so how do you choose the best ones?
It is no secret. It can definitely be tricky purchasing bed sheets online, but with these helpful tips it can be done well. Here are our tips:
Choose your Bed Sheets Material First!
Cotton – still one of the most popular sheets but cotton will not be the most comfortable sheets unless you buy an extremely high thread count. Cotton sheets are also heavy which can be a problem in warmer climates. Even with higher thread counts there is no guarantee of exquisite softness.
Linen – great sheets for the summer months because they keep the body from overheating. However, there is a downside to linen sheets. They need to be ironed after they have been washed and dried. That can be tedious and time consuming and they wrinkle immediately. Natural linen can also have a tendency to feel a little scratchy.
Bamboo Bed Sheets – becoming a very popular choice in bedding. Bamboo bed sheets are soft, durable and a natural antimicrobial. These amazing sheets soak up moisture, are cool in the summer and warm in the winter.
Determine Approximate Thread Count
These days, there is a lot of buzz about thread count and many consumers think that the higher the thread count, the more the sheets will provide a softer feel. This is not always the case.  A lower thread count bed sheet that has a natural fiber, like bamboo, can create a softer and silkier feel. Bamboo bed sheets are available in counts like, 320 and 500 thread count, and the soft comfort you experience with both of these bed sheets sets can realistically feel better than an extremely high quality Egyptian cotton sheet set with a 1000 thread count.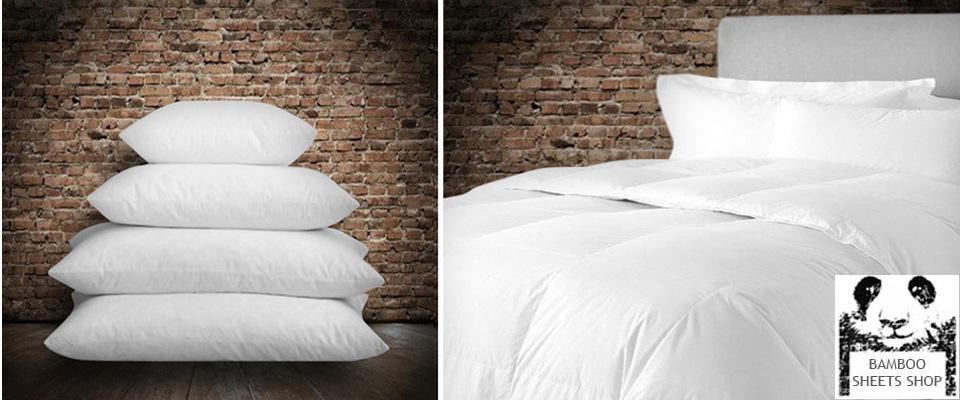 Where to Buy the Best Bamboo Bed Sheets Online?
If you have decided to buy bamboo bed sheets online, then the next question you should ask is, do people actually like them and take the time to review their products? So, before anything, find and read bamboo sheet reviews, make sure you are happy with the majority of the reviews. Also, be aware of the company's return and exchange agreement. Make sure it is fair because if you have a problem with your bed sheets, you want to be sure your problem will be handled in an easy and professional manner. Make sure the online bed sheets store has secured payments too. Never offer your credit card information to an online vendor or website that is not safe and secure and like anything else, just do the research about the bedding and online store and you should be fine.
Hopefully, these shopping tips help and you purchase the perfect sheets for your bed!