Duvet vs. Comforter
Team Bamboo
Duvet vs Comforter, What is the Difference Between a Duvet and a Comforter?
Duvet vs Comforter, such an old bedding question, but a good one: What is the difference between a duvet and a comforter?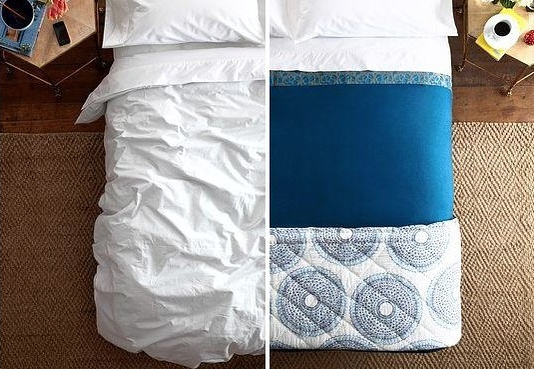 Which is the best bed cover option to use, to accentuate your bedroom decor? The truth is, it probably is a matter of practicality, but some might even make this decision solely based on aesthetics. Here, we will examine the pros and cons of both bedding cover options.
What is a Comforter?
For someone who is trying to keep their bedroom simple, a comforter might be the right choice. It is a 1-piece bed cover option and it is relatively thin compared to a duvet. Comforters allow you to create a smooth and sleek line along your bed and they tend to go directly on top of the traditional flat sheets. They are usually quilted, and do not have a "top" or "bottom" side, which means they are reversible. In most cases, they are less durable than duvets because every time they are washed, the whole comforter must be thrown into the washing and drying machine.
What is a Duvet?
A duvet, which comes from the French duvet "down", is a type of bedding that is comprised of 2 pieces. It's components are: a soft flat bag, called a duvet cover, and a filling, that is traditionally filled with down or feathers, or a combination of both. Duvets originally came from rural Europe and were made from the down feathers of the Eider duck, which have always been well known as an insulator. Duvets decrease the difficulty to make a bed, as it is a single covering instead of the combination of sheets, blankets, bedspreads and quilts. An added benefit of using a duvet is that you can purchase a new cover whenever you'd like, which allows you to instantly alter the look of your bedroom. You can have a "summer" look and "winter" look etc…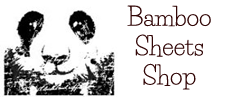 Furthermore, you can also wash the duvet cover only, which reduces the strain you will place on your washing and drying machines. Bamboo duvet covers are extremely soft, extremely durable and can last for a very long time.
So, which do you prefer comforters or duvets? Ultimately, it's your choice, and either option can provide the finishing touch to your bedroom's decor.
Bamboo Sheets Shop continues to be a great online store where to buy duvet covers!